Example
only.
This CV/resumé is no longer current.
Employment target: Golf Course Manager
in the United Kingdom.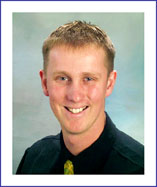 [Name withheld]
[Street address withheld in online CV]
Lillington
Leamington Spa, Warwickshire
 
Mobile: [number withheld]
Email: [address withheld]

Experience
• 

Hired 8 months prior to the opening of a new golf course incorporating natural waterways and lakes in a premiere resort setting, which has become the only New Zealand golf course to host an annual international championship tour
• 

Pre-opening
phase—Constructing
and shaping golf course; laying pipes and installing valves and sprinklers for
valve-in-head
pop-up
irrigation system; preparing
seed-beds;
growing-in
husbandry
• 

Ongoing
maintenance—Monitoring
greens; fertilising, mowing and applying agrichemicals; raking bunkers; changing holes; moving tee markers; cleaning waterways; maintaining mowers and vehicles; renovating greens
• 

Preparation for annual tournaments
—Adjusting green speed, pace and bounce, hole and tee placements, and setup of bunker and fairway to specifications developed by tour organisers
Assistant Branch Manager, Beaurepaires Superstore Durham Street, Christchurch, NZ, 1997–2001
• 

Initially appointed as Tyre and Wheel Alignment Specialist at Sydenham branch, promoted to Assistant Manager of Durham Street branch 1999, overseeing work of 2 Tyre and Wheel Alignment Specialists
• 

Advising customers on tyre options to suit vehicle types and driving conditions; selling and computer invoicing of tyres, mag wheels and batteries; fitting tyres; performing wheel alignments; adjusting suspensions; testing and replacing brakes; stock ordering
Co-Owner-Operator, The Sirroco Music Bar, Majorca, Spain, 1996–97
• 

Jointly opened and managed bar targeted to the British tourist market
Automotive Mechanic, B&B Auto, Christchurch, NZ, 1991–95
• 

Vehicle tuning, reconditioning and general maintenance in service workshop specialising in classic cars
Assistant Golf Professional, Fairway Golf Centre, Christchurch, NZ, 1990–91
• 

Selling golf equipment, clothing and accessories in on-course and city centre golf shops; repairing equipment
• 

Teaching golf swing techniques in 30–60 minute one-on-one lessons to club members and the public
Training
National Certificate in Sports Turf Management, Open Polytechnic, NZ, 2005
• 

3-year apprenticeship incorporating completion of 36 papers
• 

Hold a
GrowSafe Applied (Advanced) Certificate
for the safe management of agrichemicals
Certificate of Due Completion of Apprenticeship in Automotive Engineering, 1994
Personal background
Born [date withheld] in Coventry, United Kingdom. Single. Hold New Zealand and United Kingdom Citizenship. Excellent health. Interests include golf, ice hockey, tramping and trail bike riding.
Referees
[Name withheld]
Head Greenkeeper
Clearwater Golf Club
Christchurch, New Zealand
[ph. numbers withheld]

 
[Name withheld]
Golf Course Superintendent
Clearwater Golf Club
Christchurch, New Zealand
[ph. numbers withheld]