Example
only.
This CV/resumé is no longer current.
Employment target: Full-time position as a
flight instructor.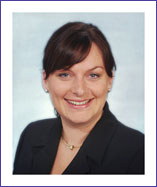 [Name withheld]
[Street address withheld in online CV]
Westmorland
Christchurch 8025
Mobile: [number withheld]
Home phone: [number withheld]
Email: [address withheld]
Pilot licence
New Zealand Commercial Pilot Licence (Aeroplane)
Licence No: 64192 issued 2005 by Civil Aviation Authority NZ
• 

Instructor Category: 'C' Rating
• 

Instrument Rating (Aeroplane): ADF ILS VOR
• 

Aircraft Type Ratings: PA38-112, PA28-140, PA28-181, PA28-161/151,
PA28-200R
, C172P, P68C
Experience
Part-time Flight Instructor / Receptionist
• 

Instructing on introductory flights, relieving instruction for other Instructors,                        
and responsibility for instructing a student ab initio through to Private Pilot's Licence
• 

Selected to represent the Club's
International Aviation Academy
at career expos throughout the South Island, and as an Instructor's Assistant on the C-Cat Instructors course, in preparation for employment as a C-Cat Course Instructor
Part-time Salesperson, Radius Care Pharmacy, Christchurch, 2004–current
Manager, Photo & Digital and Church Corner Amcal Chemist, Christchurch, 2003–04
Part-time / Full-time Salesperson, Church Corner Amcal Chemist, Christchurch, 1994–2003
• 

Employed on sales counter of parents' pharmacy throughout High School and tertiary studies
• 

As Manager of pharmacy and photolab 2003–04, responsible for training and supervising 35 staff, and the purchase of capital equipment for a major upgrade to the photolab
Flying time
Single/multi-engine fixed wing

182 Pilot in Command

186 Dual

368 Total
Instruction

27 Pilot in Command

27 Dual

52 Total
Cross-country

62 Pilot in Command

13 Dual

75 Total
Night

3 Pilot in Command

5 Dual

8 Total
Instrument

0 Pilot in Command

59 Dual

59 Total
Qualifications
Studies toward Bachelor of Aviation Management, Massey University, 2004–current
Diploma of Hospitality Management, Otago Polytechnic, 2002
Personal background
Born [date withheld]. Single. Educated at Villa Maria College, awarded Bursary, appointed as Head Girl, represented College in Rowing (Team Captain), and won the Alliance Francaise de Christchurch French-speaking competition 1995, 1996 and 1997. Excellent health. Interests include fitness training, social soccer, learning Spanish and reading. Member of Canterbury Aero Club.
Referees
[Name withheld]
Chief Flying Instructor
Canterbury Aero Club
Christchurch
[ph. number withheld]
 
[Name withheld]
'B' Category Instructor
Canterbury Aero Club
Own Instructor throughout CPL training
[ph. numbers withheld]